Exode
by Kathleen Cartier, Sandrine Gimenez, Nicolas Mrikhi, Baptiste Roy, Thomas Saez
France / 2014 / 8′
Production : Supinfocom Arles
Une marche se termine, un voyage commence.
Dans un monde désertique, le dernier souffle d'une gigantesque créature conduit à l'exode de tout un peuple.

One march ends, a journey begins.
In a desert land, the last breath of a giant creature brings a whole people to go in an exodus.
Pictures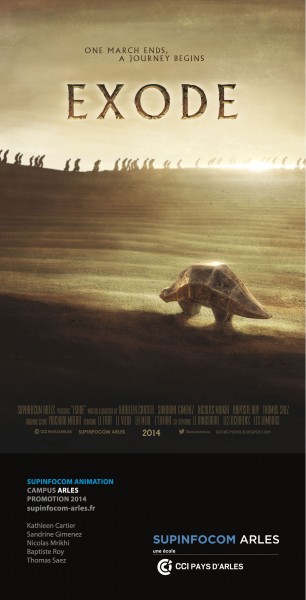 Page last updated on September 9, 2015 at 2:28 pm