Moving Still
by Santiago Caicedo de Roux
Music by Adriana Garcia Galán
France / 2007 / 2'22 / No dialogues
Production : ENSAD
La routine du train quotidien. Le même chemin parcouru, même point de départ même point d'arrivée, sans surprises. La monotonie d'un voyage trop fait, des allez et retours éternels.

The monotony of a recurring train journey made too many times. Looking through the windows and imagining what would happen, if we could lose tracks.
This is an stereoscopic short-film made with an experimental technique from a single camera take. Mixed with CG images which build & destroy the city.
Available in DVD : Animatic Volume 5
Excerpt
Pictures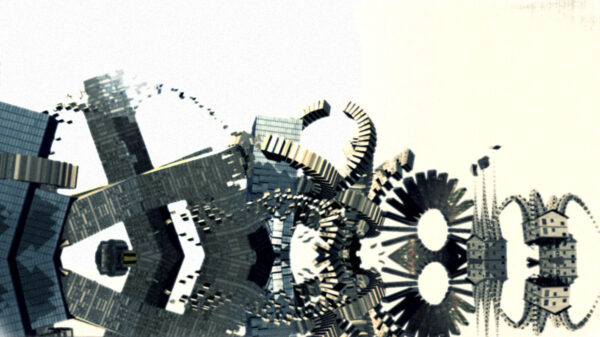 More than 35 selections
Paris, Dallas, Singapor, Brussels, Stuttgart, Seoul, Annecy, Los Angeles …
Awards
Dallas, E-magiciens, Paris, Bratislava, Michigan