Non-Non, la série
Pour toute la famille à partir de 4 ans!
* Une série TV de 52×7′
* 2 spéciaux TV de 26′: "Déluge à Sous-Bois-Les-Bains " (2017) et "Non-Non rétrécit" (prévu pour Noël 2019)

D'après les albums de la collection NON-NON de Magali Le Huche publiés par les Editions Tourbillon.
Production : Autour de Minuit, Piwi+, Canal+Family
Réalisation : Mathieu Auvray, Jean-Sébastien Vernerie et Martin Granica
Bible littéraire : Léonie De Rudder et Thierry Gaudin
Musique générique composée et interprétée par Polo & Pan / © Hamburger Records / EOS Publishing
Musique originale : Laurent Blot
Dès le 3 septembre 2018 sur Piwi+ et le 17 octobre en salles!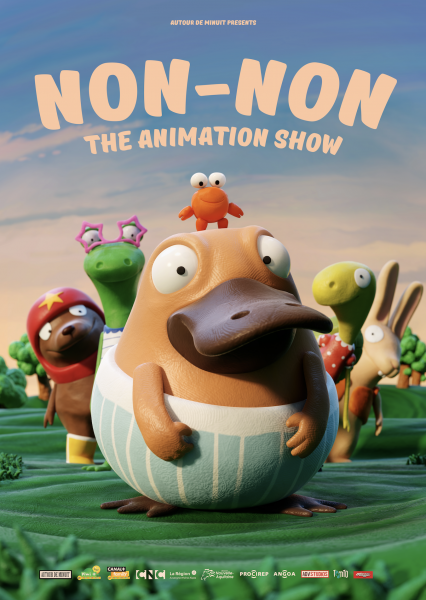 Tous les matins, Non-Non l'ornithorynque se réveille avec une nouvelle idée super chouette qu'il a hâte de mettre en pratique… sauf qu'il ne sait pas trop comment !
Pour sortir du doute, il se précipite donc chez ses copains Magaïveur, Bio, Zoubi, Grouillette et Grocroc qui, eux, ont toujours une solution toute faite à lui proposer… Chacun est persuadé d'avoir raison sauf que Non-Non est unique et a besoin d'une solution qui lui convienne, à LUI !

Every morning, No-No the platypus wakes up with an amazing new idea that he can't wait to try out… if only he knew how!
To get a clearer picture of how to put his ideas into action, he races to his friends for advice : Magaïver, Veggie, Buggy, Speedy, and Bigtooth. The problem is that they always have a one-size-fits-all solution for him… even if it the one size is THEIR OWN! Worse still, each of them is convinced that they're right… but No-No is one-of-a-kind, he needs a solution that is tailor-made for HIM!
Bande-annonce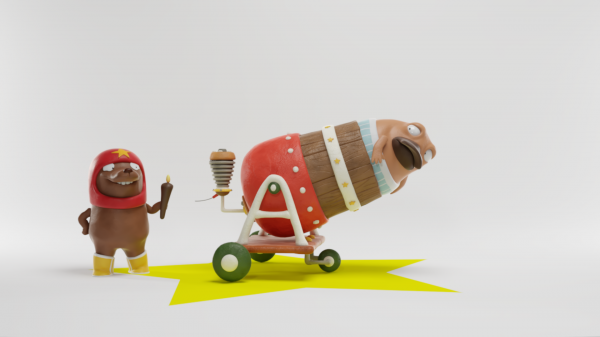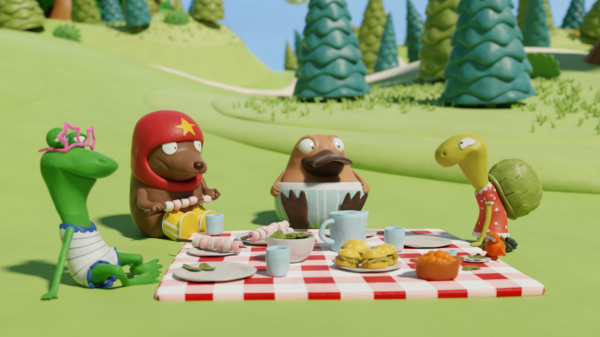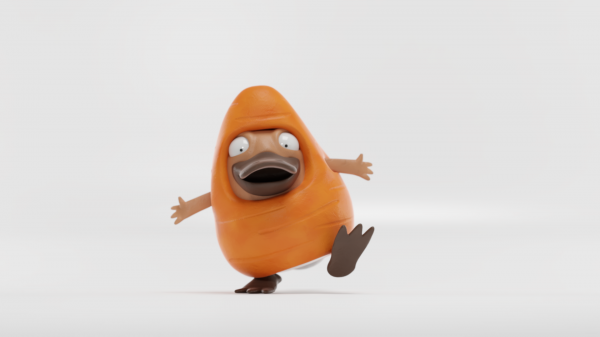 Retrouvez LA GRANDE AVENTURE DE NON-NON dès le 17 octobre en salles !
Un programme de 40 minutes composé de "Non-Non et la glace à la carotte" (7′), "Grocroc Mal Luné" (7′) et "Déluge à Sous-Bois-Les-Bains" (26′)
Plus d'infos sur le site du distributeur, Cinéma Public Films
Page last updated on September 19, 2018 at 2:25 pm