Petits héros!
A partir de 4 ans – Durée : 48 min.
Disponible en DCP et fichiers numériques.
Infos, disponibilité et tarif : annabel@autourdeminuit.com
From 4 years old – Duration : 48 min.
Available in DCP and HD digital files.
Infos and rental fee : annabel@autourdeminuit.com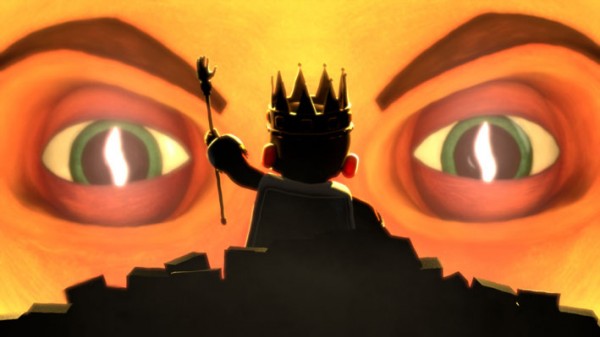 Fear of flying
Dougal est un petit oiseau qui a peur de voler. La nuit, ses rêves sont hantés par ce cauchemard récurrent de chute et la journée, il marche pour se déplacer au lieu d'affronter sa peur. A l'arrivée de l'hiver, Dougal doit rejoindre le Sud, mais comment?
Hedgehogs and the city
Par un matin de printemps, les animaux se réveillent de leur long hibernage et decouvrent que la forêt a été tranformée en ville…
Ascension
Au début du XX e siècle, deux alpinistes montent une statue de sainte vierge en haut d'une montagne, selon la tradition.
Reulf
Dans un Paris en noir et blanc, des petites créatures armées de pinceaux décident d'éclairer la ville…
L'Inventeur
Un modeste et paisible inventeur est troublé dans sa retraite par un monsieur important, qui veut profiter de son talent de Géo Trouvetout pour devenir milliardaire.
Oru Burus
Un petit roi tyrannique livre une guerre contre un Soleil récalcitrant.
Indah Citra
L'histoire d'une jeune indonésienne qui, pour fuir sa condition, se met à rêver.
Page last updated on April 1, 2015 at 10:51 am