Fast Film
By Virgil Widrich
Sound desgn by Frédéric Fichefet
Austria-Luxembourg  / 2003 / 14′ / No dialogues
Produced by : Virgil Widrich Filmproduction / Amour Fou / Minotaurus Film Luxembourg
Un baiser, un couple heureux. La femme est kidnappée. L'homme vient à son secours, mais pendant leur fuite ils tombent dans les repères secrets de leurs ennemis.
Le classicisme de l'intrigue est en fait un hommage aux films d'action. En 14 minutes, Fast Film est un tour de force à travers l'histoire cinématographique, de ses débuts muets aux productions hollywoodiennes contemporaines. Le réalisateur a imprimé quelque 65 000 images de 300 films, en a plié le papier et les a disposé en de complexes tableaux, puis les a animé avec une caméra à la suite d'un travail de production de deux ans.

A kiss, a happy couple. The woman is kidnapped, the man comes to her rescue, but during their escape they find themselves in the enemys secret headquarters.
This classic plot conceals an hommage to action movies. In 14 minutes, Fast Film provides a tour de force through film history, from its silent beginnings to present-day Hollywood. The filmmakers printed out some 65,000 individual images from 300 films, folded them into paper objects, arranged them in complex tableaux, and then brought them to life with an animation camera in a two-year production process.
Available in DVD : Animatic volume 1
Excerpt
Pictures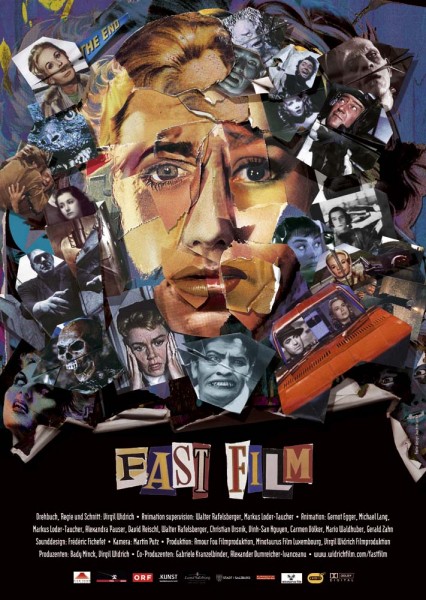 More Than 180 selections
Cannes, WSFF, Grimstad, Message to man, Vila do Conde, Moma, Karlovy Vary, Jérusalem, Melbourne, SICAF, Chicago, Telluride, Fantoche, Athen, Short Cuts, Resfest, Pusan, Cork, Stockholm, Sao Paulo,  Ankara, Uppsala, Interfilm, Puchon, Mumbai, Clermont Ferrand, …
Awards
WDFF, InCurt, Huesca, Vila do Conde, Melbourne, Odense, Fantoche, Milano, Thessalonik, Krok, Montréal, Leipziger, Uppsala, Interfilm, Cinanima, Madrid, Santa Fe, Black Maria, AnnArbor, Lille, Palma de Mallorca, Trickfilm, Carbunari, Animafest, Tabor, Spudfest, SICAF, Cartoon Forum, Asolo, Filmets, Animateka, Balkanima…