King Crab Attack !
By Grégoire Sivan
Music by Matthieu Langlet
France / 2008 / 7′ / english dialogues – french subtitles
Production : Caïmans Productions
Special Effects by Sabotage
Trouville-sur-mer, petite station balnéaire sans histoire. Basile, garde-côte, est le témoin d'événements étranges. Et si tout cela n'était que l'avant-goût d'une tragédie à l'ampleur catastrophique ?

Trouville-sur-mer, a quiet seaside resort.
Basile the coast guard witnesses some strange events.
What if all this was a warning sign of a catastrophic tragedy to come?
Excerpt
Pictures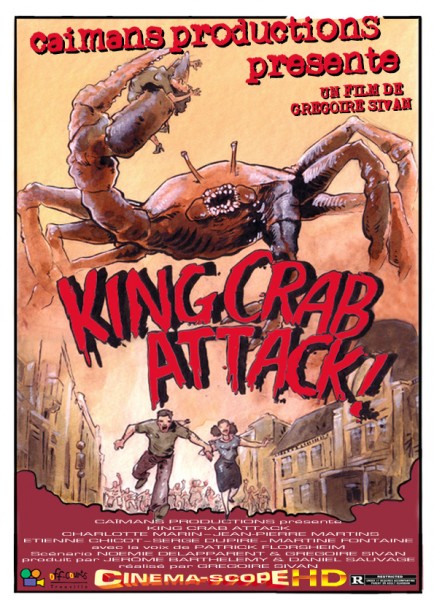 Awards
Limoges
More than 15 selections
Trouville, Montpellier, Clermont-Ferrand, Toronto, Palm Springs, Vienna …