Flesh
By Edouard Salier
Music by Doctor L
France / 2005 / 10′ / no dialogues
Production : Autour de Minuit



The Empire unveils everything but sees nothing.
Its enemies idealize everything but tolerate nothing.
For some the earthly orgasm of virtual whores.
For others the eternal orgasm of 70 heavenly virgins.
What if it all came down to flesh?

L'Empire dévoile tout mais ne voit rien.
Ses ennemis idéalisent tout mais ne tolèrent rien.
L'orgasme terrestre des putains cathodiques pour les uns.
L'orgasme éternel des 70 vierges paradisiaques pour les autres.
Et si la chair était seule au monde ?
Available in DVD : DVD SALIER and Experience(s) 2
Excerpt
Teaser
Watch on 6nema.com

Pictures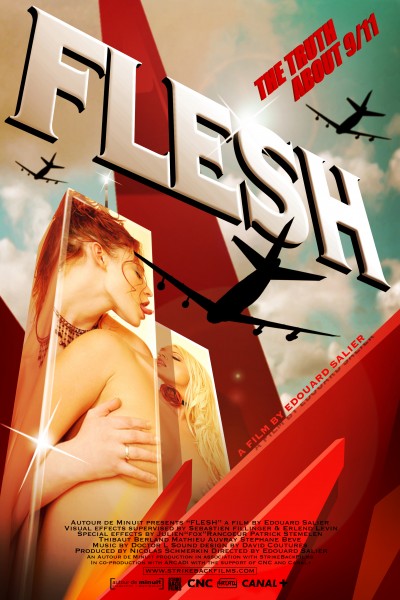 More than 65 selections
Venice, Resfest, Imago-Portugal, Zagreb, Stockholm, Clermont-Ferrand, Gijon, Sundance, Mar del Plata, Singapore, Annecy, Onedotzero, Anima Mundi …
Awards
Pre-selected for César (French Academy Awards) 2007
Best innovative film / FNC Montreal, Best short film / Gijon, Experimental prize / Aubagne,
Best Animated short film / Sonar, Grand Prix / Split, Animago, La Boca del lobo…