Jean-Michel, Super Caribou
Une série TV à destination de toute la famille ! / A TV series for the entire family !
Based on the books by Magali Le Huche, © Editions Actes Sud
Literary Adaptation : Régis Jaulin
Directed by : Mathieu Auvray & Pauline Pinson
France / 2019 / 48×11′ +  a 44′ TV special /  French & English dialogues
Production: Autour de Minuit & Panique!, with the participation of France Télévisions & Borderline Films
International Sales: France Télévisions Distribution
Bienvenue dans la jolie commune de Vlalbonvent ! Sa mairie, sa poste, son café et ses habitants vont vous enchanter, tous plus étonnants et allumés les uns que les autres. Heureusement, Jean-Michel le Caribou des Bois, le super héros super émotif, veille sur le village comme Superman sur Métropolis !

Welcome to the lovely town of Windy-Mount with its charming town hall, post office, cafés, and its lovely and surprising inhabitants. Don't hesitate to come and visit: Jeremy the caribou, emotional super-hero, watches over the town like Superman over Metropolis.
Pictures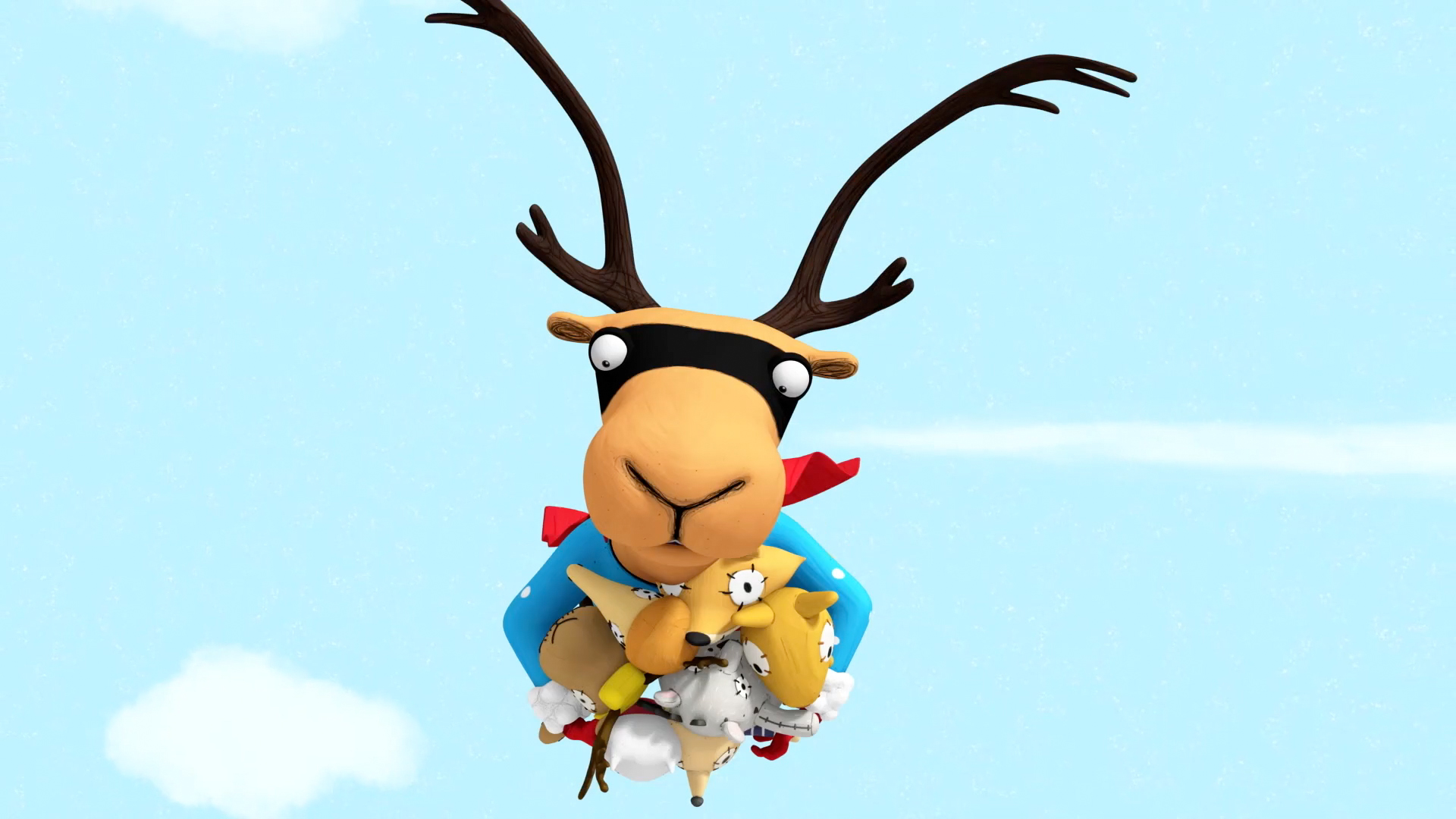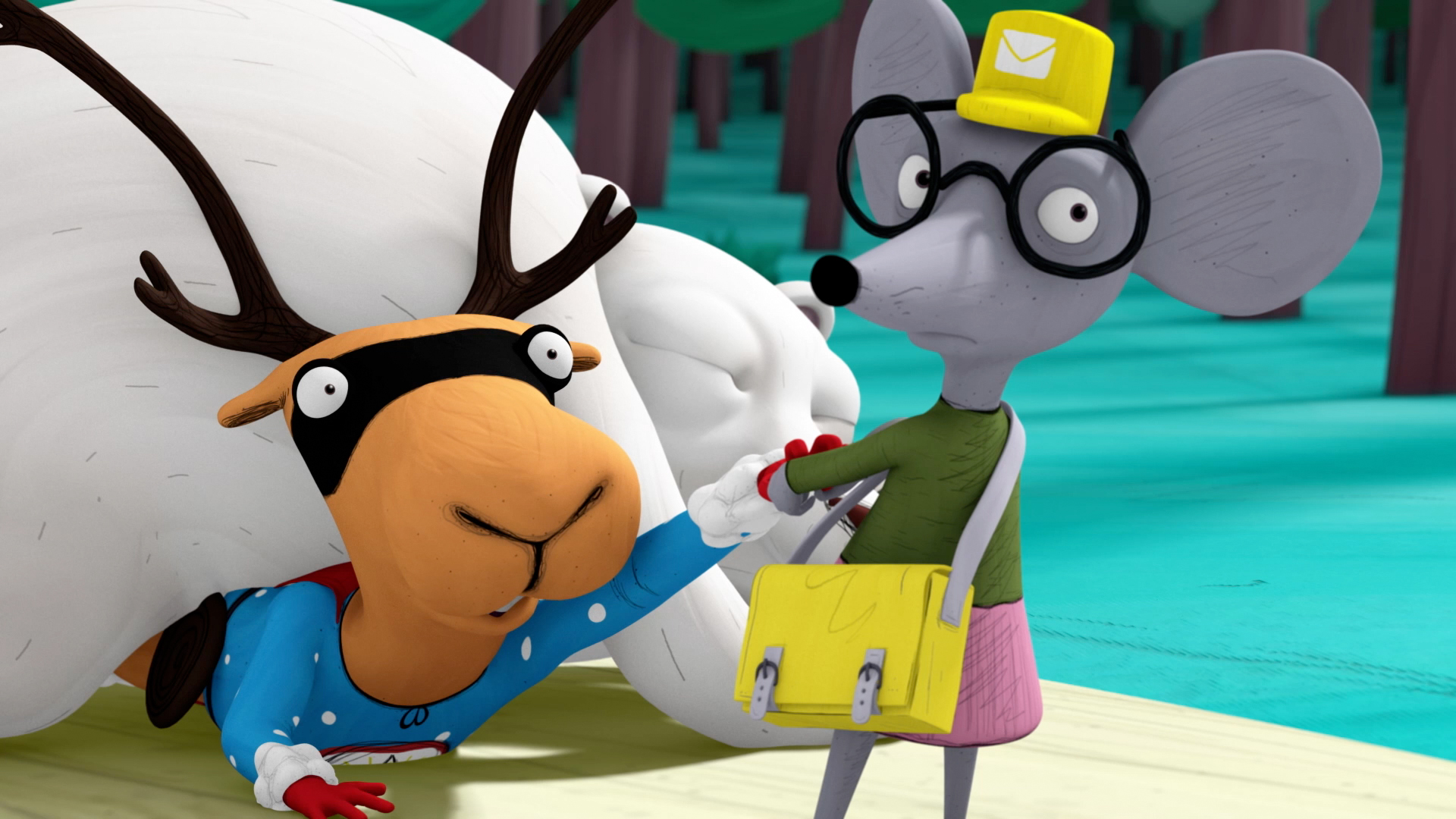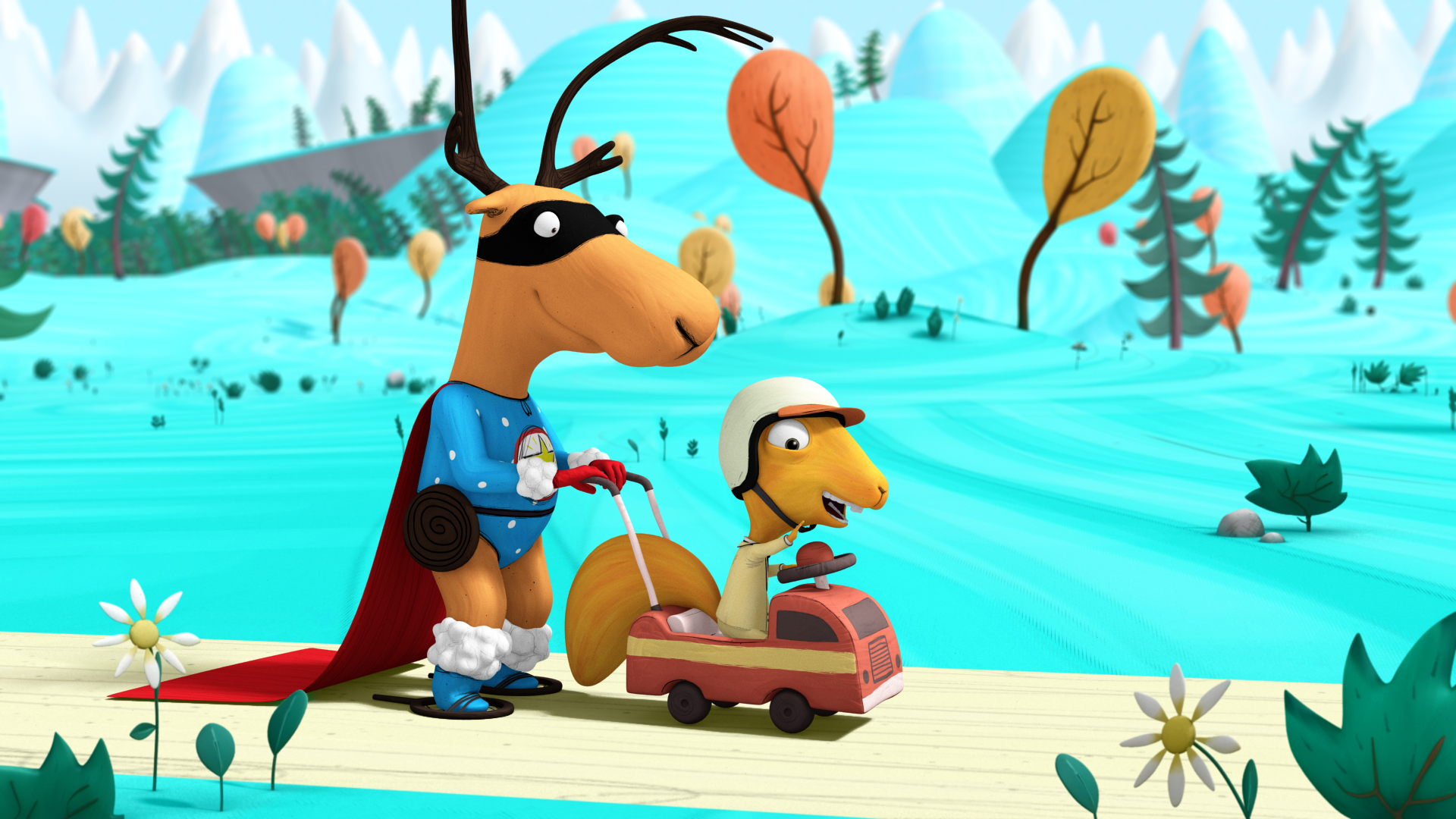 Trailer