DVD Nieto
Dvd PAL zone free (zone 0). French with english subtitles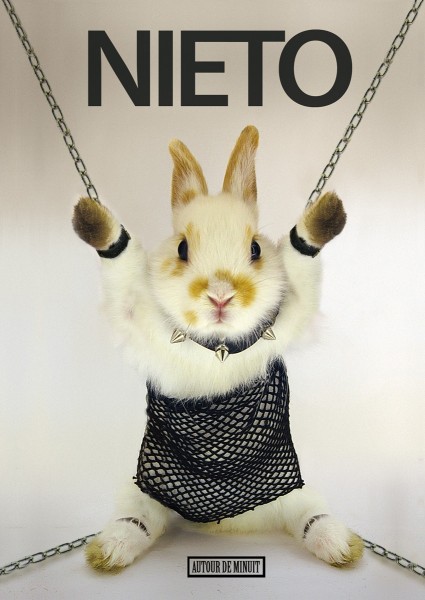 Courts métrages, clips, performances, art conceptuel et autres bonus hallucinés : l'intégrale des oeuvres de Nieto, assortie d'un livret de 52 pages.
Prestidigitateur animalier et professeur déjanté, cet héritier numérique de Georges Méliès réalise ses expériences en jouant sur la rencontre entre la prise de vue réelle, l'image de synthèse, et la performance en direct. Assisté de son acolyte Patrick, un chimpanzé en couches-culottes, Nieto multiplie les bricolages numériques et les situations les plus absurdes.
Inclus :
PROF NIETO SHOW :
Lesson 1 : Coleopterus
Lesson 2 : Gallinaceus
Lesson 3 : Cuniculus
Lesson 4 : Canis
Lesson 5 : Felinus
PERFORMANCES :
Carlitopolis / ENSAD
Carlitopolis / Redux
Director's cut / Farwest
À la baguette
Nietoscopy
Carlito's way
MISCELLANEOUS
Squareness
Star
Voluminous yet…
City of lights
Bench
Music matters
Ear filled with feathers
BONUS : Carlitopolis / Making of
Prof Nieto Show / Making of
À la baguette / Baking of
À la baguette / Multiangle
Accuratezza / Deadangle
Livret de 52 pages qui retrace la vie du professeur Nieto et explique l'origine de chaque film.
Prix : 20 €
Available at Autour de Minuit (boutique@autourdeminuit.com avec paiement via Paypal info@autourdeminuit.com – 21, rue Henry Monnier 75009 PARIS – +33 1 42 81 17 28)
or on our Amazon store or  Chaletfilms.com.