DVD Nieto
Dvd PAL zone free (zone 0). French with english subtitles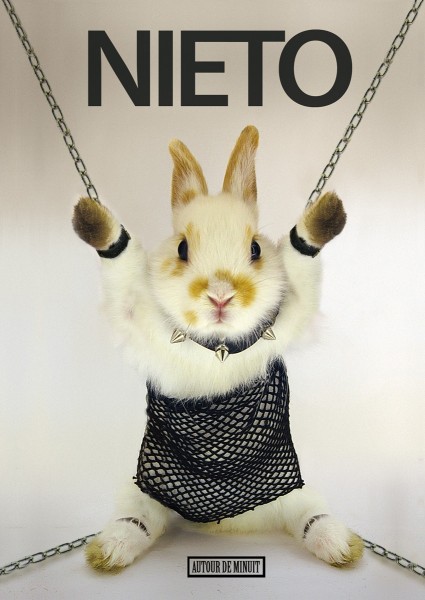 Short films, clips, performances, concept art and other crazy bonuses : the complete works of Nieto, accompanied by a booklet of 52 pages.
Animal conjurer and crazy teacher, this digital heir of Georges Méliès carries out his experiments by playing on the meeting between the real shooting, the synthetic image, and live performance. Assisted by his sidekick Patrick, a chimpanzee in diapers, Nieto multiplies digital tinkering and the most absurd situations.
Included :
PROF NIETO SHOW :
Lesson 1 : Coleopterus
Lesson 2 : Gallinaceus
Lesson 3 : Cuniculus
Lesson 4 : Canis
Lesson 5 : felinus
PERFORMANCES :
Carlitopolis / ENSAD
Carlitopolis / Redux
Director's cut / Farwest
With the baguette
Nietoscopy
Carlito's way
MISCELLANEOUS
Squareness
Star
Voluminous yet…
City of lights
Bench
Music matters
Ear filled with feathers
BONUS : Carlitopolis / Making of
Prof Nieto Show / Making of
With the baguette / Baking of
With the baguette / Multiangle
Accuracy / Deadangle
Booklet 52 pages which traces the life of Professor Nieto and explains the origin of each film.
Price : 20 €
Available at Autour de Minuit (boutique@autourdeminuit.com with payment via Paypal info@autourdeminuit.com – 21, rue Henry Monnier 75009 PARIS – +33 1 42 81 17 28)
or on our Amazon store or Chaletfilms.com.