Abracadabra!
A partir de 7 ans – Durée : 50 min.
Disponible en DCP et fichiers numériques.
Infos, disponibilité et tarif : annabel@autourdeminuit.com
From 7 years old – Duration : 50 min.
Available in DCP and HD digital files.
Infos and rental fee : annabel@autourdeminuit.com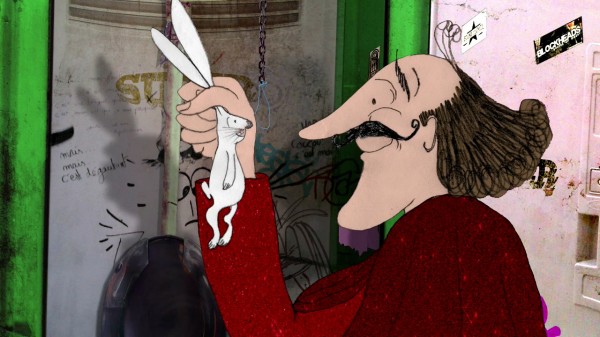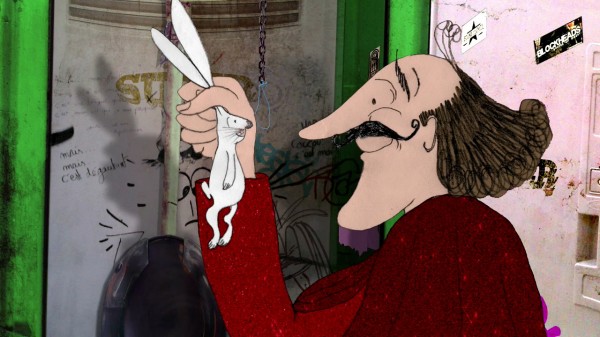 La Vie sans truc
Après avoir coupé son assistante en deux et perdu sa place au cirque, Popolo, le meilleur magicien de tous les temps, va devoir affronter la dure realité de la vie… à sa façon!
Metacinema appliqué
Il n'y a pas encore de travail de Meta cinéma appliqué. Il fallait donc donner le pas aux problèmes de méthode. Pour cela j'ai préféré choisir un objet aussi "pur" que possible à analyser, c'est-à-dire reposant sur une seule "substance".
Carlitopolis
Carlito, une petite souris de laboratoire, subit toutes sortes d'expériences…
1900-2000
En 1900, un couple présente au directeur d'un théâtre des inventions qu'ils prétendent venues de l'an 2000.
Luminaris
Dans un monde dirigé et chronométré par la lumière, un homme ordinaire met en place un plan qui pourrait changer le déroulement normal des choses.
Reulf
Dans un Paris en noir et blanc, des petites créatures armées de pinceaux décident d'éclairer la ville…