Abracadabra!
From 7 year olds – Duration : 50 min.
Available in DCP and digital files.
Infos, availability and price : annabel@autourdeminuit.com
From 7 years old – Duration : 50 min.
Available in DCP and HD digital files.
Infos and rental fee : annabel@autourdeminuit.com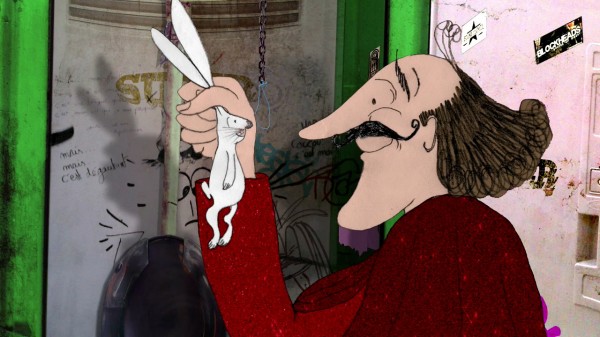 Life without stuff
After cutting his assistant in half and losing her place at the circus, People, the best magician ever, will have to face the harsh reality of life ... in his own way!
Metacinema applied
There is no applied Meta Cinema work yet. It was therefore necessary to give precedence to the problems of method. For this I preferred to choose an object as "pure" as possible to analyze, that is, based on a single "substance".
Carlitopolis
Carlito, a little lab mouse, undergoes all kinds of experiences ...
1900-2000
In 1900, a couple presents to the director of a theater some inventions they claim came from the year 2000.
Luminaris
In a world ruled and timed by light, an ordinary man sets up a plan that could change the normal course of things.
Reulf
In a Paris in black and white, little creatures armed with paintbrushes decide to light up the city ...