Zanimal
A partir de 4 ans – Durée : 47 min.
Disponible en DCP et fichiers numériques.
Infos, disponibilité et tarif : annabel@autourdeminuit.com
From 4 years old – Duration : 47 min.
Available in DCP and HD digital files.
Infos and rental fee : annabel@autourdeminuit.com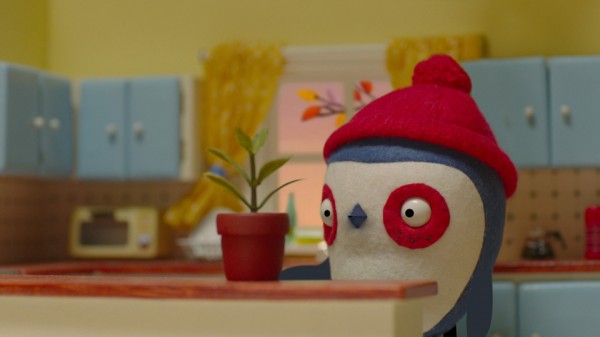 My Little Croco
La vie de Mr Croco est bouleversée le jour où il tombe sur un bébé des plus innatendus…
A la française
C'est une après-midi à Versailles, du temps de Louis XIV.
Hedgehogs and the city
Par un matin de printemps, les animaux se réveillent de leur long hibernage et decouvrent que la forêt a été tranformée en ville…
Fear of flying
Dougal est un petit oiseau qui a peur de voler. La nuit, ses rêves sont hantés par ce cauchemard récurrent de chute et la journée, il marche pour se déplacer au lieu d'affronter sa peur.

Le Dromadaire mécontent
Dans ce poème de Jacques Prévert, un jeune dromadaire assiste à sa toute première conférence. Il va passer de la jubilation à la déception!
Macropolis
Deux jouets défectueux s'échappent de leur usine. Déterminés à rejoindre les autres jouets, ils se perdent dans la grande ville.
+ 2 épisodes de Babioles
Câlin à emporter / Câlin roulant
Des petites babioles se retrouvent perdus dans notre monde d'adultes. Ils errent en quête d'amour, espérant se faire remarquer…