He was interested
From 4 year olds – Duration : 47 min.
Available in DCP and digital files.
Infos, availability and price : annabel@autourdeminuit.com
From 4 years old – Duration : 47 min.
Available in DCP and HD digital files.
Infos and rental fee : annabel@autourdeminuit.com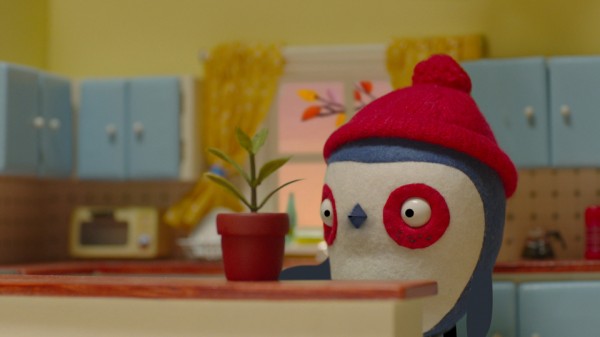 My Little Croco
Mr Croco's life is turned upside down the day he finds a most unexpected baby ...
French-style
It's an afternoon in Versailles, in the time of Louis XIV.
Hedgehogs and the city
On a spring morning, the animals wake up from their long hibernation and discover that the forest has been transformed into a city ...
Fear of flying
Dougal is a little bird who is afraid to fly. The night, her dreams are haunted by this recurring nightmare of falling and the day, he walks to get around instead of facing his fear.

The discontented dromedary
In this poem by Jacques Prévert, a young dromedary attends his very first conference. He will go from jubilation to disappointment!
Macropolis
Two faulty toys escape their factory. Determined to join the other toys, they get lost in the big city.
+ 2 episodes of Babioles
Take-out hug / Rolling hug
Little trinkets get lost in our adult world. They wander in search of love, hoping to stand out…