Fast Film
From Virgil Widrich
Sound design by Frédéric Fichefet
Austria-Luxembourg / 2003 / 14′ / No dialogues
Produced by : Virgil Widrich Film Production / Crazy Love / Minotaur Film Luxembourg
A kiss, a happy couple. The woman is kidnapped. The man comes to her rescue, but during their flight they fall into the secret lairs of their enemies.
The classicism of the plot is actually a tribute to action movies. In 14 minutes, Fast Film is a tour de force through cinematic history, from silent beginnings to contemporary Hollywood productions. The director printed some 65 000 pictures of 300 films, folded the paper and arranged them into intricate tableaux, then animated them with a camera following a two-year production job.
Available on DVD : Animatic volume 1
Extract
Images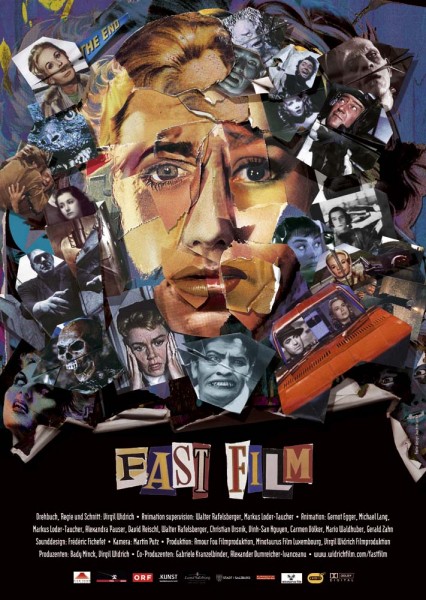 More than 180 selections
Cannes, WSFF, Grimstad, Message to man, Vila do Conde, Moma, Carlsbad, Jerusalem, Melbourne, SICAF, Chicago, Telluride, Puppet, Athens, Short Cuts, Resfest, Pusan, De Hendrick Dusollier, Stockholm, Sao Paulo, Ankara, Uppsala, Interfilm, Puchon, Mumbai, Clermont Ferrand, …
Awards
WDFF, InCurt, Huesca, Vila do Conde, Melbourne, Odense, Puppet, Milano, Thessalonik, Step, Montréal, Leipziger, Uppsala, Interfilm, Cinanima, Madrid, Santa Fe, Black Maria, Ann Arbor, Small, Palma de Mallorca, cartoon, Carbohydrates, Animafest, Tabor, spudfest, SICAF, Cartoon Forum, Asolo, movies, Animateka, Balkans...