THEE WRECKERS TETRALOGY
IN THE CINEMA 4 MARS 2020
Production : Face
Duration : 70 min.
Year : 2019
Pays : Netherlands, France, Belgium
Production : Studio Rosto A.D, Autour de Minuit, Falcon Productions, S.O.I.L, A Private view
Tongue : English dialogues, French subtitles.
Visa number : 2020000245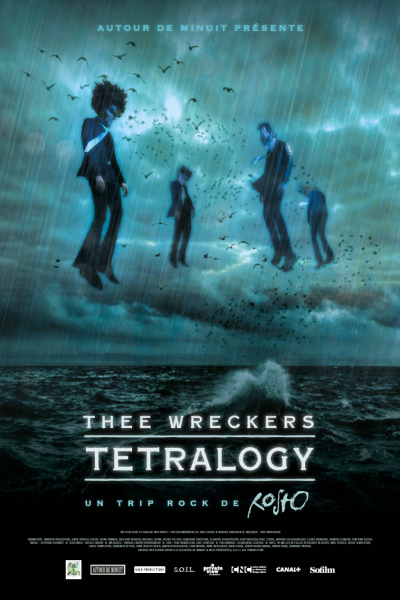 SYNOPSIS
Four guys, a group. Four stories, a movie : Thee Wreckers Tetralogy.
An exquisite corpse clinging to the strolls of a virtual rock band, where music brings ghosts back to life and brings back memories, illusions, the sacrifices.
A decidedly rock musical trip !
TRAILER
COMPOSITION OF THE PROGRAM
Musical introduction : The Between performed by Thee Wreckers – 4'30
Thee Wreckers Tetralogy : No Place Like Home (2008) // Lonely Bones (2013) // Splintertime (2015) // Reruns (2018) – 44'
The documentary Everything is different, nothing has changed (2019) by Joao Costa & Robert Gradisen, devoted to Rosto and Thee Wreckers, ends the program – 20'
COMMUNICATION MATERIAL
CONTACTS
Distribution
Autour de Minuit / Azimut
Phone. : 01 42 81 17 28 // annabel@autourdeminuit.com
Programming
Christophe Liabeuf
06 17 96 61 69 // cl@pourquoipasplus.org
Press relations
Stanislas Baudry
06 16 76 00 96 // sbaudry@madefor.fr
FACE
Born in 1969 in the Nederlands, Rosto was an artist, director, illustrator, composer, musician who marked the world of cinema through graphic richness, sound and visual of his short films. He left us on 7 mars 2019 at the age of 50 years of illness.
From his first film Beheaded (1999) at his last Reruns (2018), each of his films is an initiatory journey between the real and the imaginary, always in a rock atmosphere both languid and cataclysmic.
Rosto got attached, throughout his career, to put in pictures his dream worlds, with various graphic and cinematographic techniques and in perpetual renewal : 2D and 3D animation, real shots, puppets ...
Hybrid, confusing, multidimensional ... these are the adjectives that characterize this total and sprawling work.
He concludes in 2018 his musical tetralogy Thee Wreckers Tetralogy made of No Place Like Home, Lonely Bones, Splintertime and Reruns (awarded in Annecy, Clermont-Ferrand, Ottawa, Anima), complétée par le documentaire Everything's different but nothing has changed.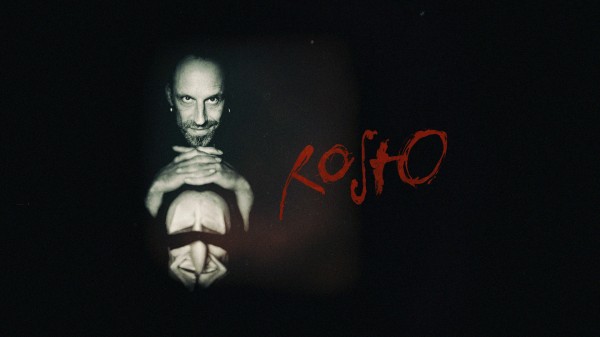 AROUND THE PROGRAM
ROSTO'S DREAM WORLDS (29 January - 31 mars)
The exhibition Rosto's Dream Worlds will be presented for the first time, during the next Clermont-Ferrand festival in February 2020. Through the presentation of objects from his films, preparatory research, posters, songs from his band Thee Wreckers and his short films, this exhibition invites you to dive into these "dream worlds" of Rosto, strange, uncertain and fascinating.
MIND MY GAP BOX RELEASE (4 mars)
Mind My Gap is originally an online graphic novel. Rosto worked there from 1999 at 2014 with the constant project of adapting it into a physical object : a graphic novel accompanied by the music that inspired his entire visual universe.
Before leaving us in March 2019, Rosto had completed the model of 210 book pages Mind My Gap as well as the recording and mixing of 30 double album titles Songs From My Gap from his group Thee Wreckers.
SORTIE DIGITALE DU DOUBLE ALBUM SONGS FROM MY GAP (6 mars)
The 30 unreleased tracks from Thee Wreckers double album will be available on digital platforms (Spotify, this, Apple music…).

SO FAR SO EVIL VINYL RELEASE (18 avril)
In addition to the box Mind My Gap, a vinyl will be released 33 tours collector 180g.
So Far So Evil included 10 pieces from his short films, including the original tapes of 4 films de Thee Wreckers Tetralogy.
EXIT FROM A DVD / BLURAY BOX (10 June)
A DVD / Bluray box set of Thee Wreckers Tetralogy will be available from June 2020.
Will be included : the four short films, the documentary, film music, many bonuses (making of, interviews, artworks…) and an exclusive booklet.